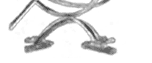 What's New?
Will it ever stop raining? Well, it's a good year to plant trees anyway!
Plant lists for Spring 2010 are being updated now, so be sure to check them out when making your planting wish lists!
Also, stop in at EWETOPIA, Viroqua's newest shop at 122 S. Main Street. Ewetopia carries all kinds of yarn, spinning and weaving supplies, fiber, and knitting/crochet notions. Check out www.ewetopiafibershop.com

Welcome to
Read's Creek Nursery!
a retail nursery in southwestern Wisconsin
Think of Read's Creek Nursery when planning your spring gardens. And don't forget, we carry beautiful fruit trees as well as small fruiting plants such as berries, grape, rhubarb. Rooted, growing plants take off much quicker that mail ordered plants, and they aren't as expensive as you might think!
Top 10 reasons why people visit Read's Creek Nursery ...
10 More than 1,000 hardy plant varieties
9 Unusual annuals, vegetables, and herbs
8 Environmentally sound growing practices
7 Experienced planting advice
6 Plant wish lists fulfilled (if we don't have it, we can get it!)
5 Helpful information on our web site
4 Site-specific plant solutions
3 Landscaping services available
2 Resource and reference library on hand

And, the number one reason ...
We'll work hard for your business!